Digit + Oportun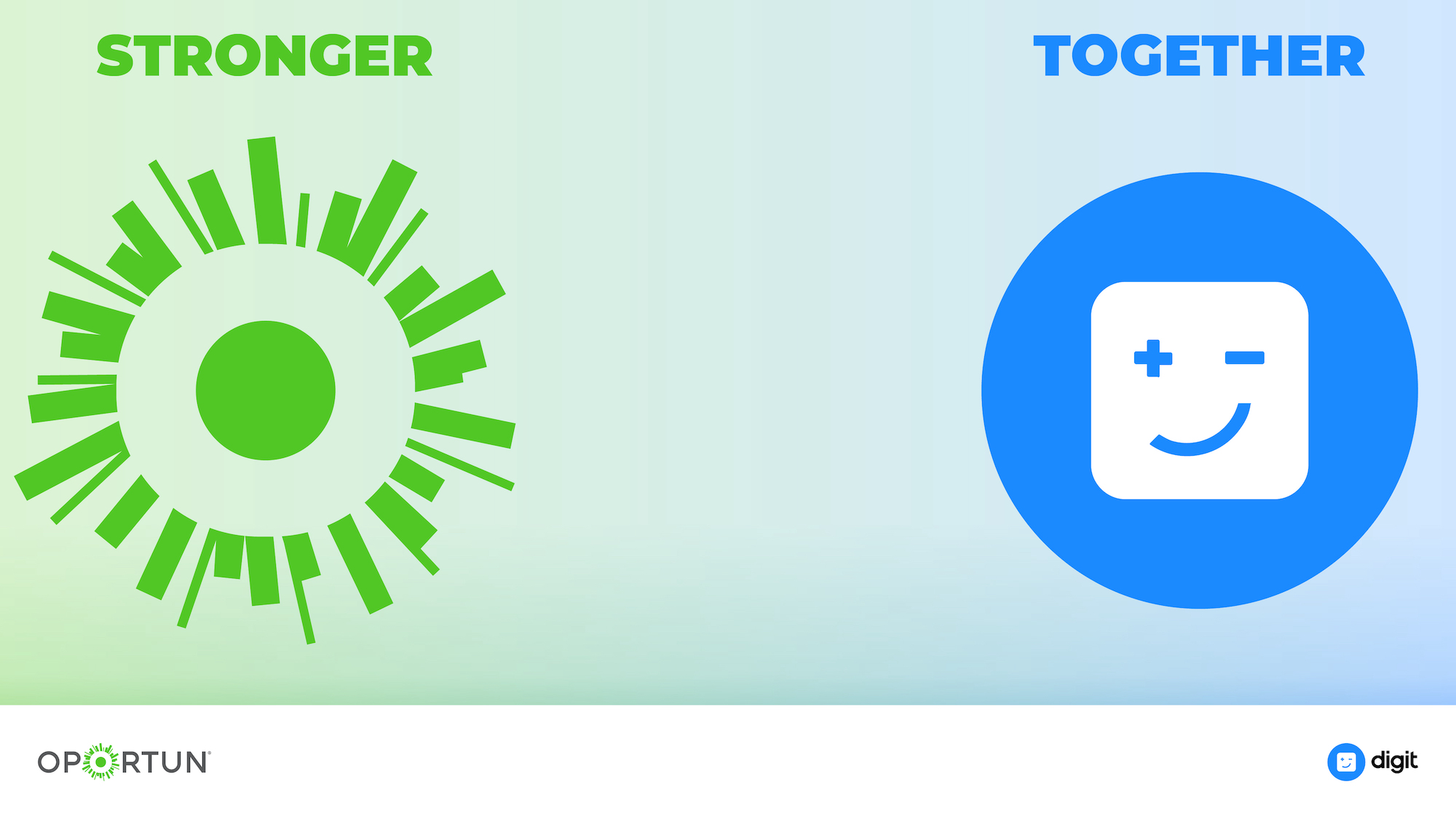 Happy 2022 everyone!
We at Digit joined forces with Oportun just before Christmas!
2021 has been a wild year. We started the year by refocusing our efforts on building the world's smartest bank account from the ground up. We strongly believe that people want to lead financially healthy lives but need help getting to their goals. We set out to extend our automatic savings functionality to the bank account. Your bank account should know how much money you need for upcoming liabilities, like your bills. It should set aside money for emergencies and other life goals. It should put money away for the long term in retirement and investment vehicles—all without you needing to do anything.
After extensive beta testing, we rolled out Digit Direct toward the end of the year and started accepting members off our waiting list to sign up. We've been thrilled to see people using Direct, paying bills on time, and putting money away for a rainy day.
At the same time, we found a fantastic opportunity to join forces with another company and a leader that shared the same values as Digit – focusing on helping hardworking people achieve their financial goals. The more we learned about Oportun and Raul Vazquez, the more excited we got. We had a complementary fit of mission, values, and products. By joining forces, we can build a complete set of financial solutions to meet the needs of every person in this country - from savings, banking, investing to credit and lending. In December of 2021, we completed the deal and closed the acquisition. The Financial Health Network wrote an excellent piece that explains why we believe this merger can be a real force for good.
This brings us to 2022. We are at the beginning of a journey to build a modern consumer financial service that is focused on helping hardworking people be financially healthy and achieve their goals. And even though we have a lot of the pieces, there is a lot to build. Digit is a distinct business unit within the Oportun family. If you're excited to work in fintech, want the flexibility and culture of working at a startup with the stability and backing of a larger organization, join us at Digit. We are hiring for various positions, from IC to management, across product, design, engineering, and security.